c-quattro spray booth

C-QUATTRO SPRAY BOOTH: the real alternative
Our spray booths c-quattro have genius system for paint and dryng without the burner.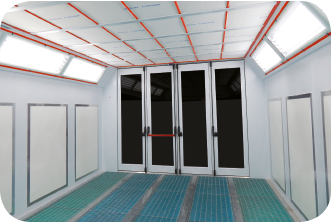 The C-Quattro booth is the result of 30 years of experience in the auto body repair sector. It dries and heats using endothermic panels, a system we have been producing for more than 10 years in partnership with the leading paint manufacturers and the leading spray booth manufacturers.
The endothermic panels are built-in and reach a temperature of 180° during the drying stage.
Elegant and modern "Super Glass" front with large windows.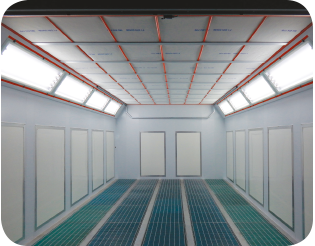 Fitted with a start-stop and drying stage energy saving system.
Ventilation is ensured by four fans and is managed by our software.
Latest generation solar powered LED illumination developed by our research team guarantees high low consumption luminous efficiency, in line with the company's philosophy.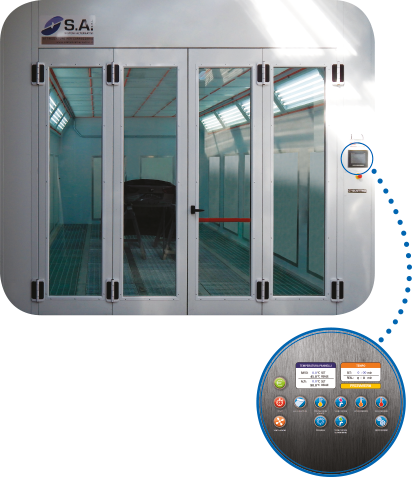 The control panel is a 7.5" icon colour touch screen with an advanced and modern work cycle.
Copyright MAXXmarketing GmbH